What is a Digital Experience Platform (DXP)?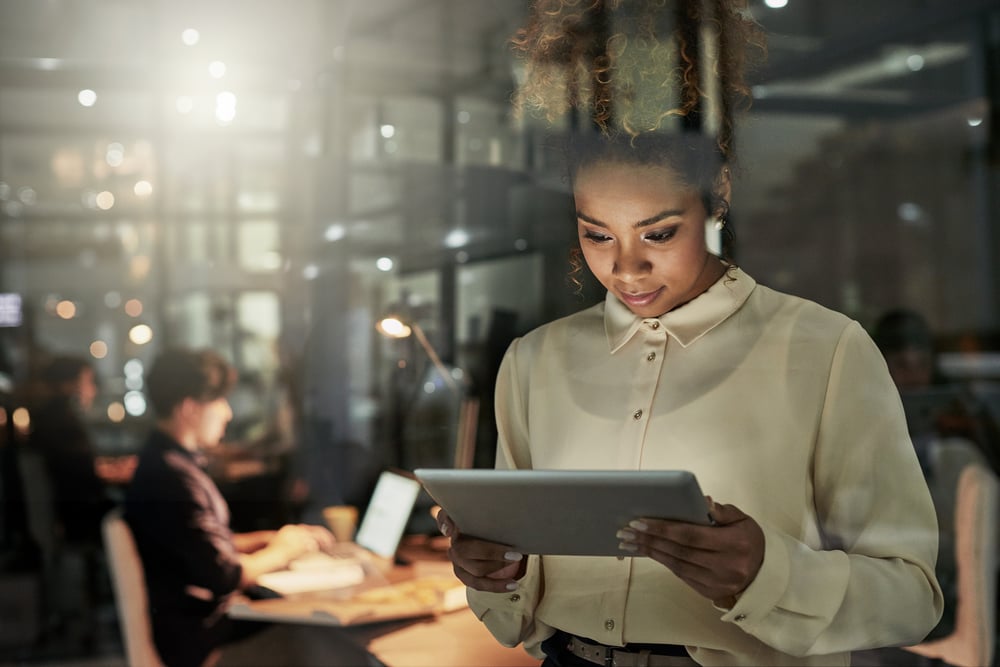 What is a digital experience platform?
Gartner defines a digital experience platform (DXP) as: "A well-integrated and cohesive set of technologies designed to enable the composition, management, delivery, and optimisation of contextualized digital experiences across multi-experience customer journeys." That's quite a mouthful but all will become much clearer. Read on...

"A DXP can provide optimal digital experiences to a variety of constituents, including consumers, partners, employees, citizens, and students, and help ensure continuity across the full customer lifetime journey. It provides the presentation orchestration that binds together capabilities from multiple applications to form seamless digital experiences."

In a nutshell, a DXP is a tool that helps organisations to create, manage, deliver, and optimise content, and interact consistently with a user at every stage of their digital journey – whether it's via a website, advert, email, social media, IoT devices, or customer support etc.

As a result, it allows businesses to create and deliver more enriching and personalised experiences.

DXP is therefore considered one key component of a Total Experience (TX) strategy and is a key component of digital transformation.
It's also an element digital leaders need to get right – as without the most suitable technology platform at your organisation's core, TX isn't possible.
84% percent of customers say the experience a company provides is as important as its products and services. "
Salesforce, State of the Connected Customer.
What are the benefits of a digital experience platform?
A composable DXP is a crucial component in helping organisations achieve a holistic TX strategy for all its stakeholders.
Here some of the key benefits of this type of technology:
Reaching more touchpoints
Using a DXP allows you to reach your audiences across a greater range of digital channels.
Maintaining consistency of messaging
Through integrating the different tools and technologies your business uses to reach its users, a DXP ensures that the interactions people have with your brand remain consistent.
Easy integrations
Organisations use a range of tools, software, and programmes to communicate with their employees and customers, a DXP seamlessly integrates with them all, allowing for a more cohesive approach to stakeholder interactions.
Creating enhanced personalisation
DXP technology allows you to customise experience for each stakeholder – whether this relates to messaging, offers, or design. In turn, this helps your audience feel heard and valued.
Using data to drive business decisions
By collecting user data from across the various touchpoints, a DXP equips you with the knowledge to be able to customise and tweak campaigns or messaging in real-time, based on reliable data insights.
How can CDS help with your DXP integration?
At CDS, we have a wealth of technical knowledge and expertise, and can create a comprehensive DXP strategy, alongside building and implementing it.

Each DXP looks different for every organisation, but some of the core elements often include a Content Management System (CMS), Customer Relationship Management software (CRM), and an analytics platform.

We understand that because of time and budget pressures, many organisations have paused any major digital projects and are instead looking at smaller, tactical solutions with their existing technologies to create positive change and deliver value.

However, if companies don't choose the right parts, this approach can create bigger issues, and prevent TX from being achievable.

With our insight, expertise, technology-agnostic approach, and deep-tech experience, we're equipped to help businesses identify and choose which strategic and tactical challenges to tackle first, to achieve the greatest speed to value.

We work with industry-leading tech partners to offer our clients the most cutting-edge suite of tools – creating a DXP that is both fit-for-purpose and future-proofed.
From behavioural insight to hyperautomation using low code, and managing risk to ensuring security and compliance – CDS is ideally positioned to deliver your DXP strategy. We create solutions which have human-centred design and end-to-end interoperability at their heart.
If you already have a DXP in place, CDS can also help you to refine, evolve, and develop it tactically to extract the most value.
What services does CDS offer?
Our services span four key areas – experience transformation, operational transformation, technical enablement, and business process outsourcing.
We appreciate that change can be challenging to navigate, but we're experts in simplifying complexity to help you deliver the outcomes you and your users need.
The end-solution will be different for each organisation but could include a CMS re-platforming or DXP project, process automation, business intelligence, behavioural insight, data analysis, and printed communications.
We help business identify their unique challenges and create a successful TX strategy that resolves these challenges.
Change
Consulting
Advisory
Orchestration
Governance
Assurance
The industry leading partners we work with
We understand that every company is different, and that's why our discovery phase identifies the most suitable technology to help you overcome your own hurdles and achieve true TX.
To do this, we work with an ecosystem of best-in-class partners, and our tech-agnostic status means we always choose the appropriate solutions for the challenges in hand.

Optimizely is a leader in the Gartner Magic Quadrant for Digital Experience Platforms (DXP).
Providing one consistent foundation, Optimizely is the heart of your digital experience ecosystem – allowing you to create a seamless digital journey for customers and continuously personalise interactions with your brand, across every digital touchpoint.
At CDS, we're one of only a handful of ISO 20000 certified Optimizely Premium Solution Partners.

Known as 'the friendly CMS', Umbraco powers more than half-a-million websites.
With its traditional and headless CMS options and cloud hosting technology, Umbraco recognises that website projects come in different shapes and sizes, with varying needs and requirements, that's why the firm's CMS is kept neat and open. It's also simple and intuitive when it comes to creating and editing content.
At CDS, we're proud to be a trusted Umbraco Gold Partner.
A DXP is a suite of integrated technologies that enable organisations to create, manage, deliver, and optimise content and interact consistently with a user at every stage of their digital journey – whether it's via a website, advert, email, social media, IoT devices, or customer support etc.
A DXP orchestrates a multitude of different tools, programmes, and software. As Gartner defines: "It provides the presentation orchestration that binds together capabilities from multiple applications to form seamless digital experiences."
DXPs allow organisations to deliver personalised and integrated experiences for employees and customers across a range of digital touchpoints – helping to drive greater satisfaction, confidence, loyalty, retention, and advocacy with all stakeholders.
Any successful DXP starts with behavioural insight. Identifying the right DXP for your organisation means getting under the skin of all stakeholders who engage with your organisation – understanding their wants, needs, and frustrations. It's only once their journeys and interactions are established that firms can begin to create an inclusive and equitable Total Experience – including DXP – that has all brand interactors at its heart.
A CMS allows organisations to create, edit, organise, and manage digital content and imagery. It enables companies to store all web-related content in one place.

Meanwhile a DXP can be viewed as an 'evolved CMS' that connects and comprises a full suite of tools that enable organisations to interact with their stakeholders across a variety of digital touchpoints – creating a seamless digital experience. A CMS – often of the headless variety – is a key component of a DXP strategy.
When it comes to the digital transformation of your business, a DXP is a way for you to listen to and personally communicate with your stakeholders.
It allows you to quickly deploy personalised experiences across multiple digital touchpoints and use the resulting data to help improve quality of service and brand loyalty.
Get in touch
Keen to find out more about how we can help you deploy a successful DXP? Let's talk.