What is Hybrid Mail? The Essential Guide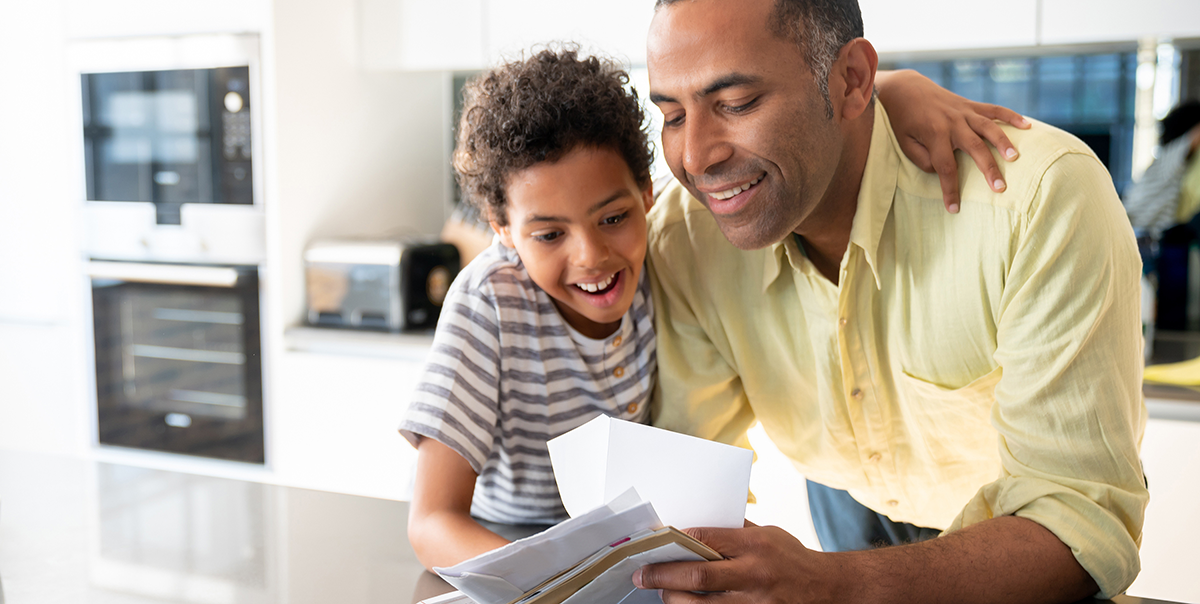 What is hybrid mail?
Hybrid mail is a secure digital mail service that allows you to send physical letters like invoices, notices, or statements directly from your computer.
With a hybrid mail solution, you no longer need to print or frank items; all that is required is a stable internet connection to upload your mail items from the office or a remote location.
No matter the number of staff you have operating remotely – whether it be hundreds or tens of thousands – hybrid mail is scalable to meet your needs and consolidate your organisation's mail into a single channel.
Once received, your letters or items are printed, inserted into envelopes, and posted. The letters will then be delivered to your customer by Royal Mail as quickly as you can post them yourself, but at a much lower cost to your organisation.
How does hybrid mail work?
Operating your hybrid mail solution is simple: any member of your team can access it from home or in the office. All they require is a computer with an internet connection and the file they wish to print and mail.
We offer two main methods of sending a file to print, which are:
Print Driver
This method is used for daily or Ad Hoc printing. When using this method, CDS printing services are added to your device's list of printers allowing you to send your print job directly from within your files.
Bulk Upload
Bulk uploads are used for higher volume printing: weekly, monthly, or annual communications. Simply upload your print-ready files via SFTP, and our teams will work to process them. Our team of experts can also help you automate these processes saving you even more time.
Once received, your mail items will then be checked over by our expert teams and processed at one of our GDPR compliant UK-based processing centres, which have a range of accreditations including:


ISO27001

Information security management

ISO9001

Quality management system

ISO14001

Environmental management

BS 10008

Evidential Weight and Legal Admissibility of Electronic Information
Our services are also covered by Cyber Essentials Plus, meaning you can depend on us to ensure effective cybersecurity measures are in place to protect your files.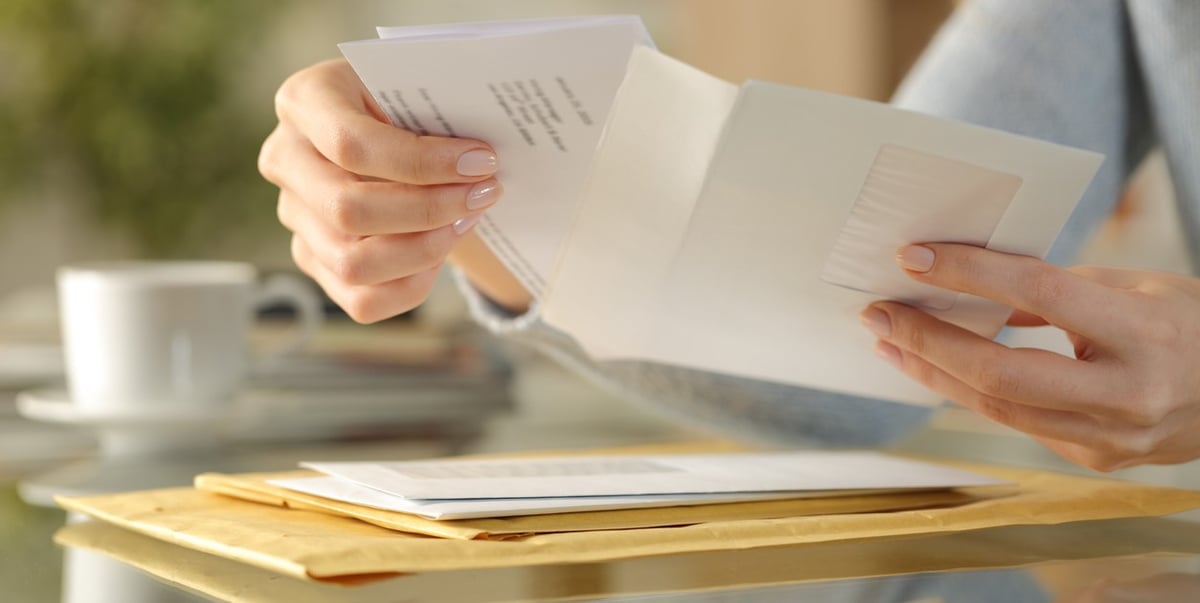 What can I print using CDS hybrid mail?
Our UK-based processing centres have the following capabilities for your needs:
Print and post letters in mono or colour (1-45 pages)
Inclusion of business reply envelopes and inserts e.g. forms, marketing collateral, etc.
Standard outer (C5 or C4 envelope) or bespoke outer on-brand envelopes
Ability to receive customer data in many formats (print-ready PDF, CSV, XML & more)
What are the key benefits of hybrid mail?
Switching to hybrid mail services can provide your organisation with a composable solution to printed communications.
Here is a list of key benefits that CDS' hybrid mail solution can provide:
Later mailing cut-off times
A secure printing service (GDPR approved, ISO27001 compliant and Cyber Essentials Plus)
A flexible and scalable solution that meets changing business requirements and demands
Reduce wastage
Reduce environmental impact by eliminating surplus travel used in the collection of mail
Can provide a fully automated mailing process
Ability to recall or cancel mail items on the day of submission
Full transparency of mailing utilisation and insight into costs
Is hybrid mail cheaper than traditional mail?
The short answer is yes. It is possible to generate cost savings of up to 50% for those organisations currently printing and posting their mail traditionally. We achieve these cost savings by:
Reducing time spent on processing mail, providing staff with more time to focus on core business activity
Reducing or eliminating pressures on the traditional post room
Reducing or eliminating spending on consumables
Reducing CAPEX spend on printers, enclosing machines and franking machines
What services does CDS offer?
Our services span four key areas – business process outsourcing, experience transformation, operational transformation, and cloud and infrastructure transformation.
We appreciate that change can be challenging to navigate, but we're experts in simplifying complexity to help you deliver the outcomes you and your users need.
The end solution will be different for each organisation but could include hybrid mail, print management, transactional and critical printed communications, data management, research and insight, a CMS re-platforming or DXP project, and business intelligence.
We help businesses identify their unique challenges and create successful print processes and communications that resolve these challenges.
Change
Consulting
Advisory
Orchestration
Governance
Assurance
Get in touch
Keen to find out more about how we can help you with your hybrid mail solution? Let's talk.