What is Intelligent Automation (IA) and how does it enable Digital Transformation?
Why do we need intelligent automation?
The pandemic created a seismic shift in the digital expectations of citizens. An 'on-demand' culture manifested among consumers as businesses and commerce providers stepped up to provide more intelligent, personal and quicker experiences online. The same is now expected from government and official bodies to deliver joined-up services which drive a better, intuitive citizen experience.
To meet this demand, there is a rise in government procurement of intelligent automation and case management services to drive back–office operational efficiencies and streamline front-end experience. In fact, Gartner reveals over half (59%) of governments state their top objectives include improving the citizen or user experience of the organisation.
Contributing to this movement are core standards, such as solving a whole problem for users and creating a secure service which protects users' privacy, and technology code of practice policies – such as making better use of data and ensuring things are accessible. So, by adhering to these principles, governments can increase cost savings and time efficiencies, whilst empowering staff to focus on meaningful tasks and drive actionable insights.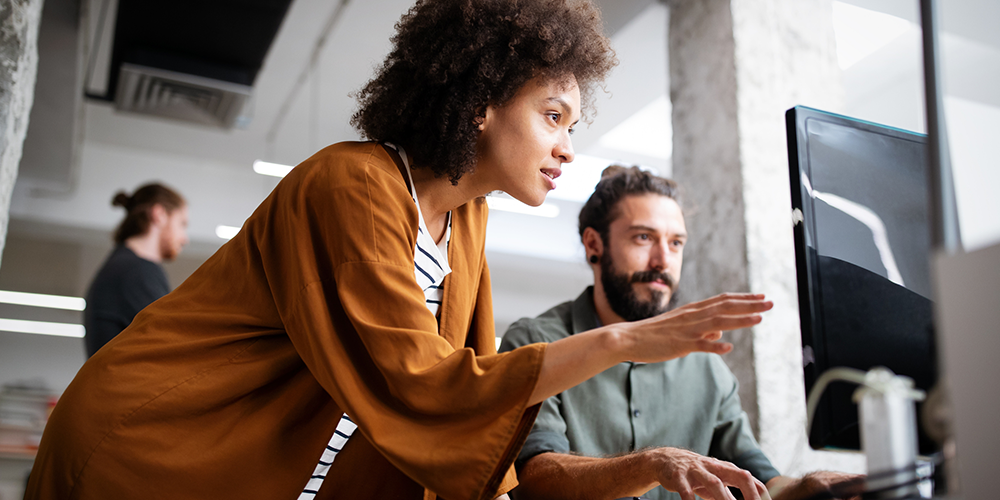 Intelligent automation, case management and TX
Intelligent automation definition
Intelligent automation refers to technology – powered by artificial intelligence, business process management, and robotic process automation – which streamlines and improves processes for organisations. This can reduce the amount of time taken to complete a task, mitigate human errors associated with repetitive, manual processes, and reduce costs, while boosting efficiencies. Outcomes include better customer experience as a result of improvements in time and accuracy across the process.
Case management definition
Case management refers to the management of data relationships, documents, and processes for a specific case which require an action and resolution – whether this is an incident, a customer journey or an issue which needs to be resolved. These processes are often complex in nature, requiring access to numerous disconnected systems across multiple platforms.
The six main components that make up complex case management; screening, assessment, risk evaluation, planning, implementation, and outcome evaluation are a key aspect of public sector work and must be managed carefully and accurately to deliver risk managed outcomes as quickly as possible. Any time saved and capacity created can be allocated back to staff to focus on value-driven tasks.
By implementing an intelligent automation or case management solution, public sector organisations can improve the 'Total Experience', which embodies the entire organisation's experience for users and employees alike. And this is exactly what governments are aiming for in the future.
By 2023, at least 85% of governments without a TX strategy will fail to successfully transform government services.
How to implement an intelligent automation solution
To achieve a successful 'Total Experience' programme – where front-end citizen experience is improved, and back-office efficiencies are driven – there are several key considerations when implementing a new solution.
User experience
It's paramount that users are at the heart of the design process to make sure the system is as user-friendly as possible. A slow and complex process will only deter citizens from accessing systems and prevent adoption, creating frustration on the front-end, while adding to back-office work caused by having to deal with excessive amounts of queries and complaints.
It's also important to consider other variables, such as job roles, as this might require an altered user interface for different views. This will boost citizen or employee engagement by delivering the right information to the right person, where and when they need it.
A user-centred approach will drive ongoing returns, whether this is for the employee or citizen experience, or both at the same time. IT teams pushing new internal services onto employees without them being designed truly for and by them risks speed of adoption and a delay in any efficiency improvements associated with the change.
When implementing back or front office systems, user-centred service design is critical to success. This should include testing to ensure that the user has input to make helpful and important changes if needs be.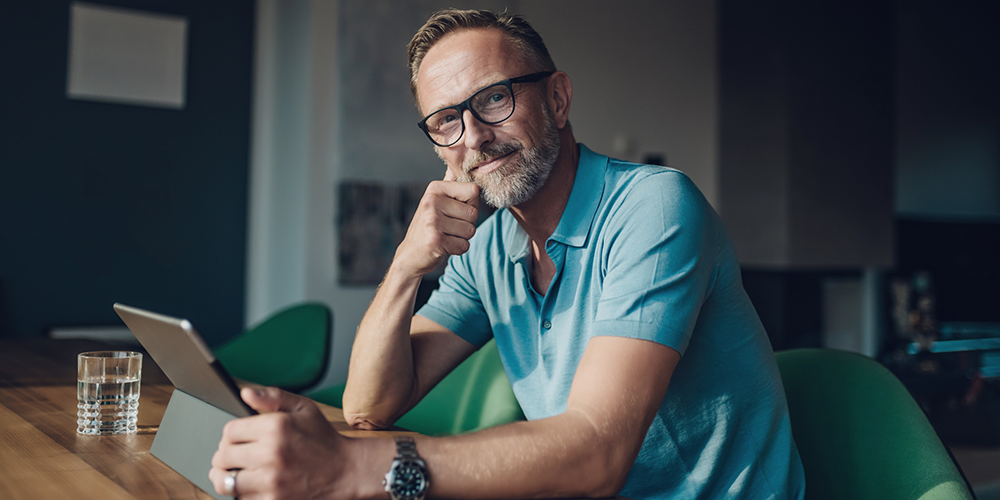 Composable end-to-end design
Having a composable vision of the full service is a must and public sector decision makers, should consider taking a technology agnostic, 'service design' approach, moving away from point-based, siloed solutions that solve one problem, yet create another issue further down the line.
For example, buying a COTS (Commercial Off-The-Shelf) HR case management system may resolve today's immediate challenge, but the organisation may want to integrate with a financial solution in the future. And without flexibility and scalability being planned-in, a bigger issue potentially arises.
Taking a 'composable platform' view aligned with the 'build not buy' mantra – means a holistic solution can be created to exploit multiple systems and technologies, including legacy IT. The key lies in using API's or Low Code solutions, such as Appian, to integrate these technologies and a variety of datasets to create an end-to-end service.
A data-first approach
Data is everything, and particularly data that can be accessed and used across multiple platforms. As outlined in the CDDO playbook, "interoperable data is important for a healthy and competitive market. Data which is not interoperable can give incumbent suppliers a competitive advantage when re-procuring and may result in vendor lock-in to a specific piece of technology."
This applies to the public sector too. It's important that government information assets – including data – should be easily exchanged across platforms to make efficient use of the data owned, as well as ensuring data extraction is done cost efficiently, using a common format.
The Government has an ambition for joined-up services that solve whole problems, meaning it is important to not only consider a department's needs and data sets in silo. To truly achieve an effective change program and drive operational efficiencies and better experience-design, it is important to move away from tactical, point-based solutions and consider whether your investment will allow for connected services in the future.
Therefore, governments should understand datasets and build them to allow for flexibility, rather than looking at things as one linear process, to achieve a future-proof and agile platform. Focusing on datasets instead of on the current and future process steps makes it far easier to iterate, change and adapt over time.
Open source

and interoperable
Technology selection should be open source – with interoperability at its core.
Buyers, particularly in the public sector don't want to be held inside onerous and expensive managed services, but they need to know that the software they choose allows for updates and edits and keeps pace with changes to regulations and legislation. Delivery partners must be committed to this vision, too.
Interoperability means that the immediate need answered by the technology, can be considered in the context of a whole system taking into account any unexpected negative impacts on user or employee experience up and down the value chain. 
Adoption of low-code application platforms can enable composable and modular, interoperable applications. Gartner predicts that by 2024, government organisations with composable case management applications will implement new features at least 80% faster than those without.
As well as speed to value, Low-code solutions support ongoing buyer ownership – which means delivery partners can exit and the solution can be owned by civil staff.
Agile
,
f
lexible
, auditable
change
It's imperative that intelligent automation is approached with an agile mindset, and a view to continuous improvement. The perfect mantra here is 'Think big, start small' because while the obvious applications may be where the big efficiency or accuracy gains are to be made, smaller applications come into focus over time.
'Business process mining' allows for the continuous analysis of processes once they are live making suggestions for the next process in consideration for streamlining. Many technology providers include business process mining in their armoury, but there are also many independent providers to consider.
Robust, auditability with record and access management ensure that security and compliance responsibilities are met. Lessons have been learned about avoiding some of the horror stories of the early days of RPA (robotic process automation) with multiple implementations running out of control with minimal governance.
Lastly, change management needs to be considered and the law of unintended digital consequences. By looking at the broader implications that a low code solution might have on business-as-usual operations, organisations can be prepared for and mitigate any issues that might arise from the effect of these programmes on other areas. Low code solutions can offer speed to value and significant improvements in efficiency and user engagement, but not at any cost.  
How can CDS help with your IA solutions?
CDS enables strategic change by delivering improved outcomes across digital infrastructure, operations, digital experience, and business services.
We enable complex digital transformation to enhance outcomes, drive cost efficiency, and improve user engagement, while building robust security into our solutions to enable scalability and accelerate transformation.
At our core, we provide de-risked change, specifically when it comes to the adoption of cloud strategy – providing results which are more likely to succeed, be cost-effective, less risky, and deliver speed-to-value.
Our subject matter experts are ready to answer your questions and guide you to the best intelligent automation and case management solution for your organisation.