Clever ways to unlock more value in your data
Watch our webinar recording now to explore the power of quality data and how it can add value to decision-making throughout your organisation.
CDS' Director of Data, Geoff Barraclough provides expert insights into:
How to make data-driven decisions and capture the insights from those decisions.

The importance of enterprise data architecture and its implications for system design.



To learn more about using data to accelerate the speed of change within your organisation
Please go here to watch the video of the webinar.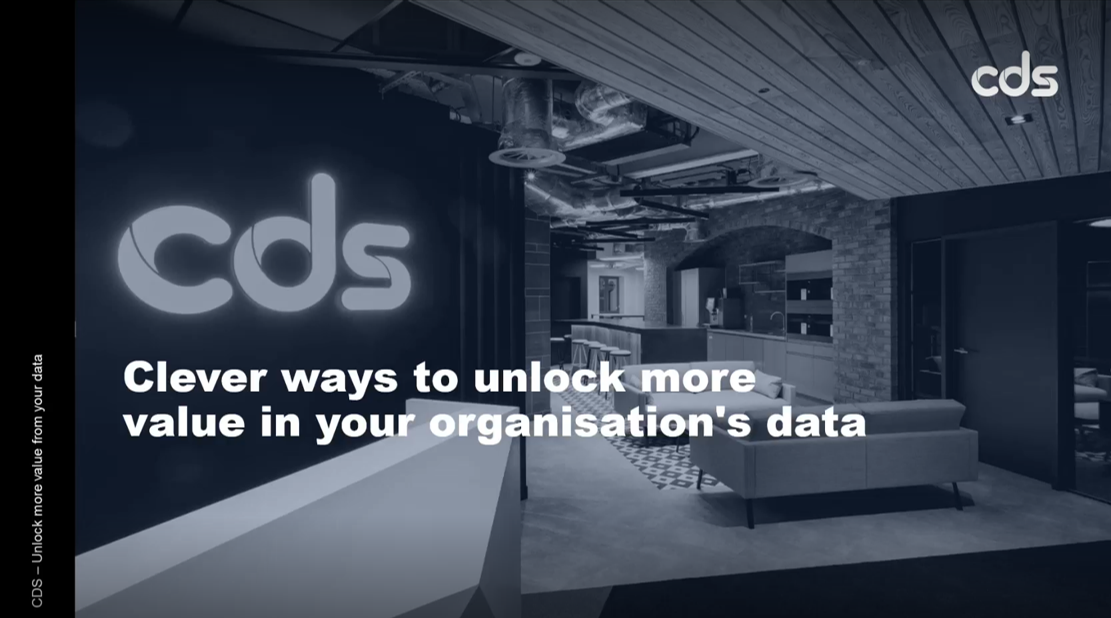 Good quality data is vital for all organisations, but it can also be a source of frustration when it comes to quality and governance. We all know that poor-quality data impedes progress.
In this webinar, CDS explores the transformative power of quality data and how it can add value beyond increasing the speed and accuracy of decision-making throughout your organisation. You'll discover how quality data can act as an amplifier to drive innovation and unlock new ways to achieve many different goals.
Designed for CTOs, CIOs, heads of IT, product owners, and other stakeholders responsible for driving change, we'll provide you with practical guidance on how to maximise the potential of your data. We'll also cover the technical aspects of data quality and governance, as well as best practices and tools for ensuring your data is accurate, complete, and reliable.
How can we use data to improve decision-making?
Download the guide to mastering data-driven decision-making. Discover actionable insights to enhance your strategic, operational, and analytical choices with our comprehensive guide.