Experience Insight Consultancy
Putting audience insights at the centre of your solutions and decision making

How to improve customer experience
As consumers, we have incredibly high expectations for the brands, products, and services
we choose to engage with. Organisations' ability to meet these raised expectations is critical to their success and has a direct influence on our perception of their value. Poor
customer experience and muddled user journeys turn us off quickly, risking the build-up of negative sentiment with potentially adverse commercial and service take-up outcomes, notably if you've failed to understand whether users have different needs or abilities.

To meet and exceed people's expectations of what makes good service design and a good customer experience, we must better understand our audience's conscious and subconscious wants and needs. This insight allows us to design products and services that better align with them and are 'for everyone' by design.
Market research has always been a route to this better understanding but has relied on reviewing historical trends to guide future behaviour. Today's human-centred research methodologies take a more comprehensive approach to reveal traits, behaviours, biases, and unconscious responses to stimuli.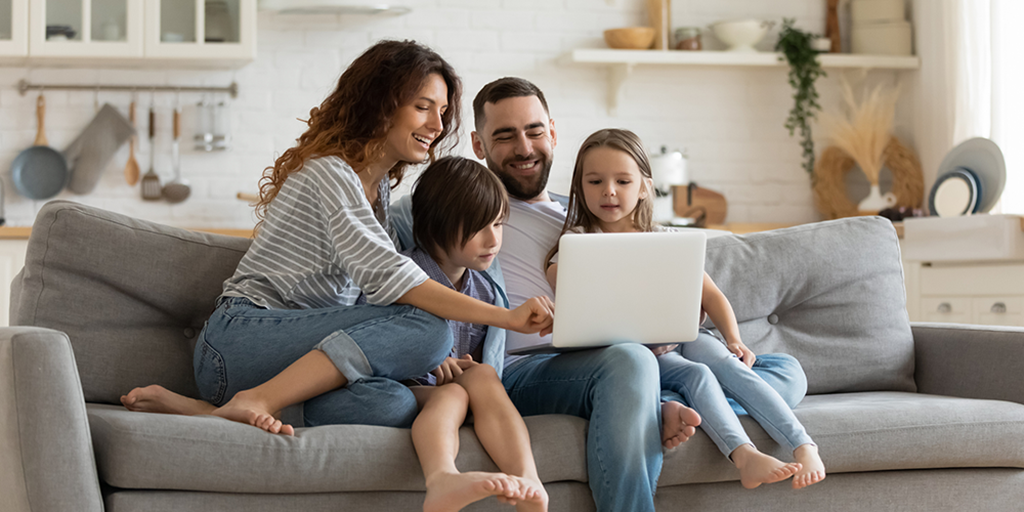 We can now learn from all parts of your audience, including those with different needs and abilities, whose voices might previously have been more difficult to hear in this type of research.
Critically, this approach and the insight it delivers is highly actionable, meaning that return on investment is visible, beyond social value measures, in engagement and product or service uptake.
At CDS, we have decades of experience in enabling strategic change by providing end-to-end support for our clients' experience transformation projects.
We have helped hundreds of public and private-sector organisations – including Yorkshire Water, Single Online Home for the Police, and Social Work England – to understand their audiences better and meet their experience requirements, often then going on to build the platforms and process that use this insight to engage more effectively with audiences and make them a success.
But like any good architecture, it is crucial to get the foundations right.
This is where experience insight comes in.
What is experience insight?
Experience insight is your most valuable asset to help you create and deliver better products and more efficient public services.
A better understanding of your end users – be they customers, employees or citizens – puts their voices at the centre of experiences which enable, enhance and support higher engagement, greater satisfaction and aligned expectations.
And in today's competitive and ever-evolving world, it is users and audiences whose voices are the most important, so to bring your users and their needs to life in a practical and relevant way, requires a breadth and depth of techniques, services and importantly, empathy.
The cross-collaborative and complementary capabilities of Service Design, User Research, Experience Design, Interaction Design, Performance Consulting and Inclusive and Accessible Consulting, builds a 360-degree understanding of audiences.
This insight is invaluable in decision-making. Where to invest, and how to invest are strategic decisions that are made easier with that level of understanding.
This integrated approach to user experience – whether digital or real-world – can help you to understand:
How and why people interact with your product or service

Your audience's needs and expectations

The challenges your users face

How to improve the experiences users have with your product or service.

How to provide personalised services or products that meet your audience's needs
Why is experience insight important?
Experience insight is the backbone of delivering user-centred solutions, products, and services.
It should be the first step in any transformational change project your organisation undergoes, because, without this insight, the user experience will likely not be fit for purpose.
Armed with this valuable intelligence, you can truly empathise with your users – whether customers, citizens, or employees – and, as a result, improve and enhance the interactions they have with your organisation.
Organisations are morally and legally obligated to provide services and experiences that are equal for all. With a solid and grounded understanding of their audiences, they can create experiences that transcend barriers or make your product or service accessible to the majority.
If you're embarking on an experience transformation project – digital or real-world – experience insight should be seen as a vital first step which guides this – ensuring the change you are implementing is effective and achieves the desired outcome.
Without research and insight, you can't truly understand the experience in its current state, any unmet user needs, and therefore how it should be transformed."
– Judith Doherty, account director, CDS.
How can CDS help?
We offer market-leading, end-to-end experience insight services to organisations looking to transform their products or services.
Whether it's a small piece of insight work to understand a sub-section of your audience or a complete end-to-end service redesign, insight should sit at the heart of strategic decision-making.
We ensure that any transformational experience is relevant and valuable for the people who interact with your organisation, so you do not waste time, money, and energy implementing solutions which aren't pertinent and empathic to your users.
Our integrated team of experts each play their part in ensuring your product or service hits the right note with your intended audiences – ensuring their experience is relevant and memorable for all the right reasons.
To drive customer experience excellence in 2022 and beyond, Gartner cites "increasing the capability for customer empathy at all levels of the organisation" as a vital trend.
What is the experience insight process?
Discovery
The discovery phase is how all projects start at CDS; think of it as an initial 'deep dive' consultative workshop that uncovers whom an organisation's users are, plus presenting challenges and future aspirations.
As this session is free from any internal perspectives, this helps to uncover what really needs to be done. This sets a goal for the project and means that research can now begin.
User research
Our research team looks to understand and empathise with the internal and external audiences using a product or service. This includes conducting stakeholder interviews, and mapping existing behaviours, needs, and problems to get an accurate picture of the users and their contexts.
We also have a specialist participant recruitment team, ensuring inclusivity across all audiences in our thorough research.
We speak to users with varying access needs, digital confidence or literacy levels, and more, to ensure the product or service is meeting the needs of everyone involved.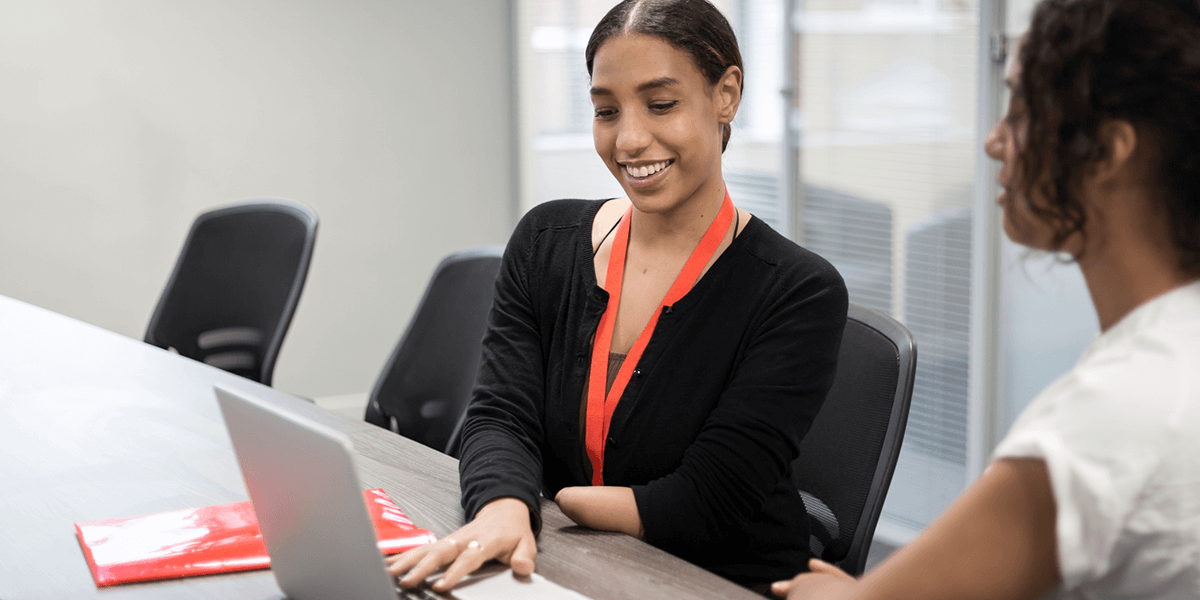 User experience design and service design
This team unpicks the various stages of a service, to understand its interaction points with the intended audiences across every communications channel.
They then consider the omni-channel touchpoints from each of the multiple user perspectives – whether customers, citizens, or employees within the company who support service users – and help organisations to understand this.
From this, they can then start to visualise and design creative solutions.
Collaboration is essential here, and we hold workshops with our clients to ensure they are a part of the process.
User experience (UX) and user interface (UI)
The UX/UI design team uses the research findings to ensure that what is being built looks aesthetically pleasing and fully meets users' needs functionally, too.
The team works on projects of all sizes, whether large-scale structural change for an organisation or pixel-perfect screen design and micro-interactions.
This process helps to shape future decisions and transform the experience that users and other stakeholders have.
Strategy planning and performance measurement
Our planning and performance team views the broader context of a product or service.
They are skilled in identifying opportunities within the market ecosystem and understanding issues. This enables them to devise inclusive strategies, plans, and solutions to get the best outcomes for end-users.
Analysis is also a core part of this function. They help organisations to optimise and track their transformation through an enhanced performance and analytics strategy – evaluating successes, benchmarking against competitors, evaluating performance, and identifying learnings to drive further positive change.
Accessibility consulting
Our accessibility consultants work with internal teams and clients to provide analysis and solutions for creating accessible solutions, at every stage of the process, that are Web Content Accessibility Guidelines (WCAG) compliant and inclusive for all.
Meeting WCAG 2.1AA is mandatory for all digital sites, apps, and platforms for public sector organisations
We empathise. We define. We ideate. We prototype. We implement. We analyse.
Experience research case study
Yorkshire Water – digital transformation that flows.
Serving millions of customers from diverse communities, Yorkshire Water needed a partner that could help them improve the delivery of their online services and design a new "genuinely customer-centric" digital platform.
We used a hybrid team to deliver the project. Our service design recommendations provided Yorkshire Water with valuable insights into their customers, which were validated using a mix of primary research. The results were a 20% reduction in billing contacts and a wealth of new research data that will be used to further improve customer experiences.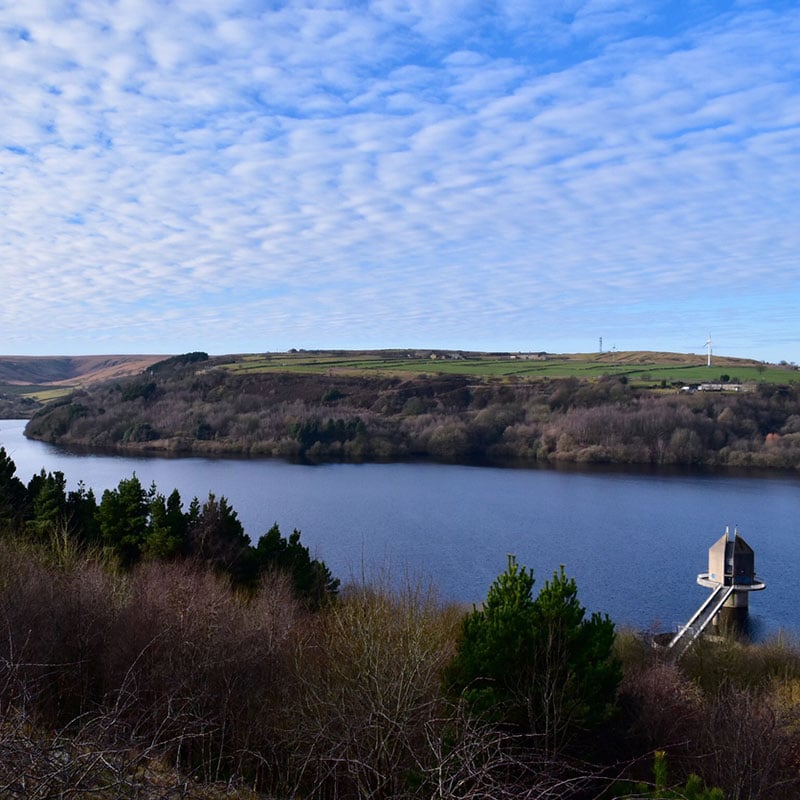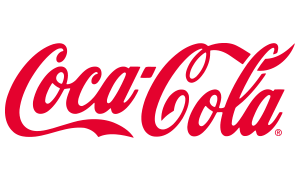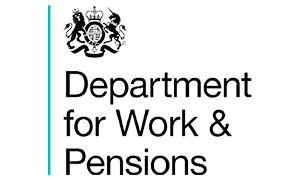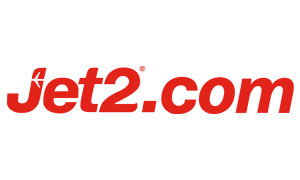 Some examples of how UX can be measured are detailed below, but it depends on your organisation's context.
Monitoring how your website is being used
User engagement
Website usability
User adoption
User Retention
Please tell us what you want to measure and why, and we'll devise a custom solution to suit your organisation.
The 'why' is very important, as this will help benchmark where you are now versus where you want to be.
Comparative testing is critical.
Here at CDS, with our structured research and thematic analysis approach, we take end-users through one experience – allowing them to comment on what's in front of them. Then, we add in a competitor's experience – we also advise including more than one competitor, where possible, to obtain a more in-depth analysis.
Enabling people to articulate their preferences – and reasons why – allows us to obtain a rich insight into how your experience compares against other organisations, and whether there are any unmet user needs.
Once we have this, we will report back to you on our findings – what was subjective, any commonalities/trends – to help you be in the best possible position to leapfrog any competitors who aren't doing what users need and want.
We have an evolving database of users inclusive and representative of our country.
Our index includes individuals with specific access needs, those who register as lower on the digital confidence scale, urban and rural residents, and black and ethnic minority groups, among others.
We have a dedicated participant acquisition team who will find the right people for your project and send out bespoke outreach.
We know it's essential for people to have their voices heard in research, so that products and services will have their needs in mind.
This depends on what you want to find out, but research and insight form the bedrock of any change project or transformative work – so it shouldn't be left until the end.
Positively, we're seeing a trend toward more clients embracing a comprehensive Discovery phase which means that rather than organisations' jumping into a solution, they gain a much more circumspect view.
For instance, your business may have an idea of what it wants to achieve, but what should be asked in tandem is, 'is there an audience appetite for this?' There may be lots of sound commercial reasons behind an idea, but it's vital to ensure there's a need for that product or service first.
Research unearths your audience's unmet needs, and helps you truly understand them.
Finally, this 'fact-finding' exercise shouldn't be seen as something you only carry out once. Testing should be carried out little and often – constantly checking in to assess performance and facilitate improvement to ensure you're genuinely delighting your audiences.
While some organisations may have existing insights – from planning or market research teams – others will be starting with a blank canvas.
Even if there is nothing formally labelled 'insight', there are pockets of knowledge within an organisation, for example, customer contact teams constantly speaking with your customers. If you have any information, it would be great to share it with us, but if you don't, that's no problem.
Naturally, with or without existing research, there will always be opinions and hypotheses that reside within a company. Our role is to guard against the use of opinion, and, instead, bring undisputable evidence into the process to unearth the truth.
This depends entirely on how you define your user group.
If you have one focused audience – without the complexity of varying characteristics – the discovery process, identification, research, and reporting could be done in 4-5 weeks. However, the research and thematic analysis will naturally take longer if you have many different user groups.
Having thorough intelligence about your audience will equip your organisation with the tools it needs to reach and resonate with your audience – providing them with an experience that truly delights them, not one based upon assumptions of their likes and dislikes.
Therefore, no matter the length of the project, the findings will benefit your organisation for years to come.
While CDS may start the experience insight/research process, we're big believers in democratising research and data.
We encourage your teams to understand the needs of your organisation's users, thinking in a customer-centred way.
It's part of our job to upskill your teams. We involve them in the conversations and processes leading up to, during, and after the research – listening to their questions and encouraging their input.
This phased approach means that your team's confidence will grow in tandem as the project matures.
The end goal is that your team can cover the day-to-day, and we're then on hand as a consultative resource, as and when you need us.